Which Wedding Band Best Suits Your Man?
Friday, November 4, 2016 4:29:43 AM America/New_York
Hey, jewelry shopping for women can be just as hard as it is for men. At Jewinston, we can help you find the most suitable wedding band for your future husband – all you have to do is walk in! In case you want to do some research before hand, here is a guide on the different metals that can be used, so that you can pick which one will fit best on your man. After all, no one knows him better than you!

Platinum
The most expensive and least scratch proof, although not as heavy as some other metals.

Gold
Less expensive than platinum, and a little more scratch proof, if you go for gold your future husband will have a nice light weight ring to wear.

Silver
The most styles of wedding bands are available in silver, and that too at a reasonable price. Although not very scratch resistant at all, silver is one of the most popular metals to go with.

925 Rhodium Silver Stripe Rings

Cobalt
If you want an overall efficient ring, go with cobalt. It is less expensive than silver, but just as heavy in weight and has abundant styles available. It is also ranked high on the scratch proof scale!

Tungsten
If your man is rough and tough, you might want to go with Tungsten. It is at the top of the chart for scratch resistance, however is also the heaviest of all the metals mentioned. Not very costly, you may find the perfect ring among this metal.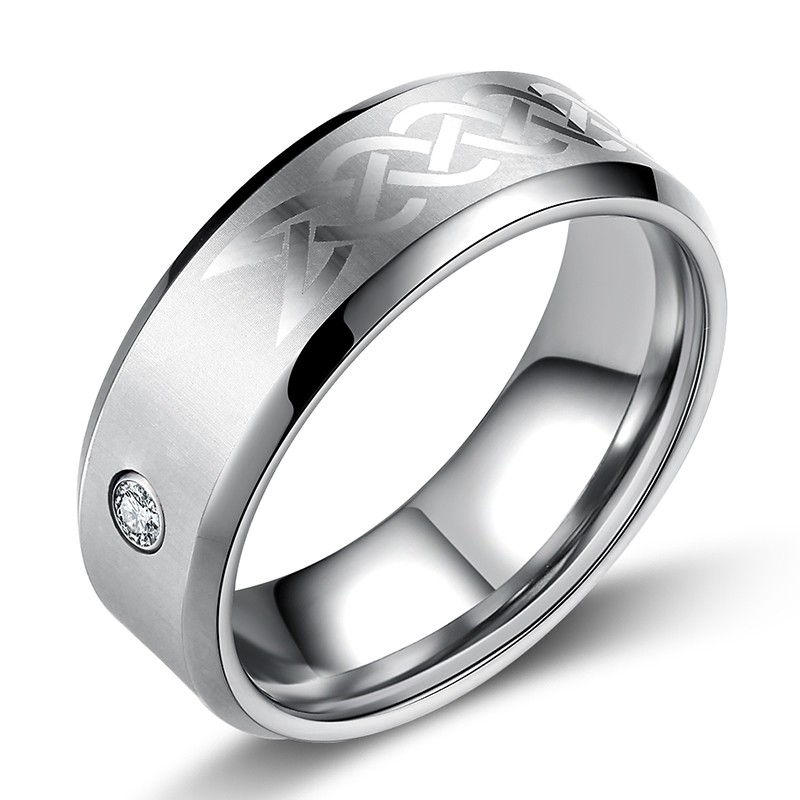 Europe Tungsten Gold Inlaid Zircon Ring
Titanium
Along with silver, Titanium is extremely popular among wedding bands. It is reasonably priced, a little less than silver, and is definitely more scratch proof. It also weighs the least among all the mentioned metals!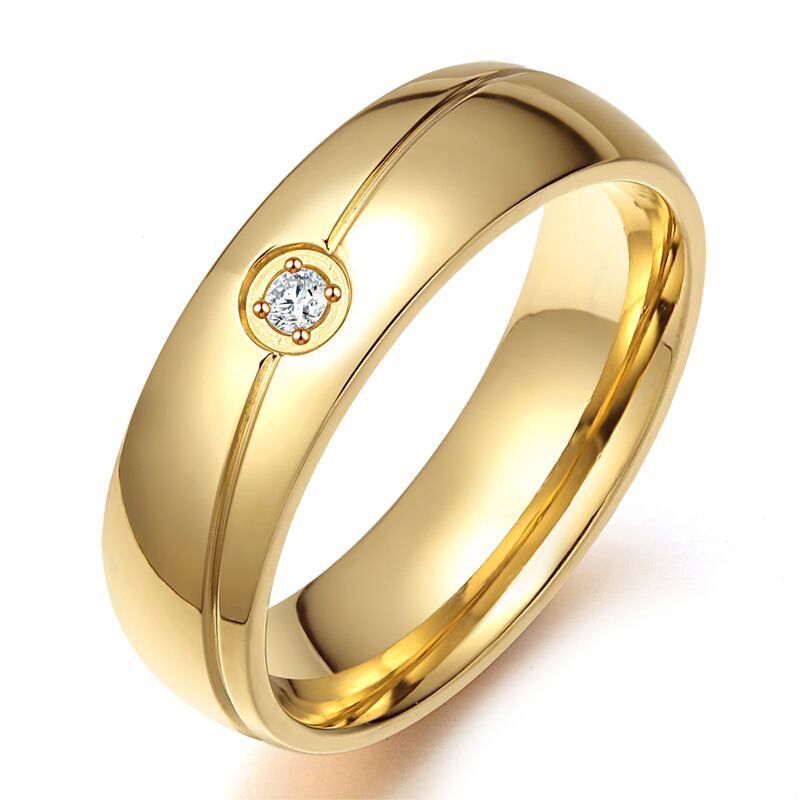 Simple Gold-Plated Titanium Steel Rings

Stainless Steel
The cheapest option is to go with stainless steel. Although you may not find much variety in style, and is not that scratch proof, if you are on a low budget, stainless steel is the way to go!
Stainless Steel Cross Stacking Ring for Men
Posted in
News
By
admin admin