True Love Engraved Couple Bracelet For Valentines Day
Thursday, October 15, 2015 9:29:16 PM America/New_York
If you have been searching aimlessly for that perfect gift and are still at a loss on what to get, you can take a deep breath, relax, and smile knowing you have just found it. Yes I am referring to our world famous personalized bracelets, bracelets that you can have engraved to say anything you want.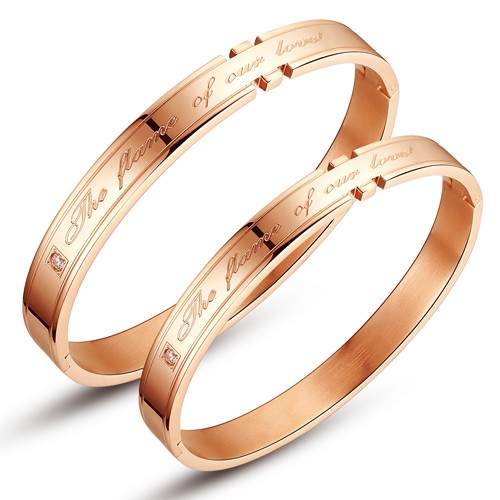 I'm going to give show you a few examples of some of our most popular couples bracelet designs that really show how much thought you put into finding the right gift for that special someone. Feel free to use these designs exactly, modify them, or completely make up your own. That's the beauty of personalization, it's all up to you!

You still have time to receive your couples bracelets for valentines day but you need to act now We'll need to engrave the bracelet for you, so give yourself some time to avoid costly shipping upgrades and make your decision as soon as possible.

Either way these Couples Bracelets are a perfect Valentines Day gift, and the heart or dates, initials, or whatever customization that you choose will be a great. Your significant other is going to love it.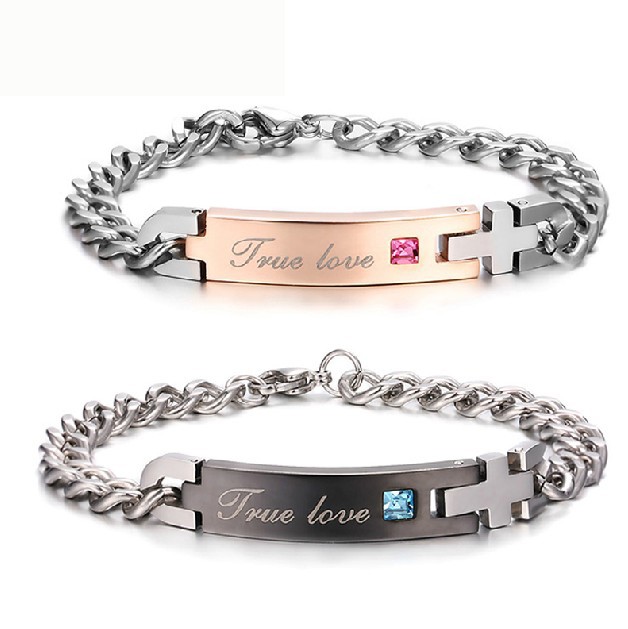 One last suggestion on sizing, just to be safe so there is no room for error. I would go with Medium sized bracelet for girls, and a large for guys. Once again, generally speaking.
Posted in
News
By
admin admin