The Historical Meaning of Monogram Necklaces
Sunday, December 6, 2015 8:57:26 PM America/New_York
Monogram necklaces represent for me something truly magical and special. When I started out my career in the jewelry business I was looking for something that will allow me to create and sell designs that can be bought by everybody.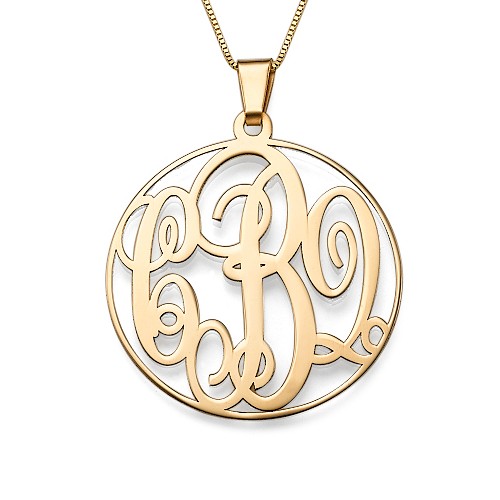 While it is true that the best jewelry in the world cost a small fortune, they can be bought, used and appreciated only by a select few. For me, there is something wonderful about the thought that just about anybody can buy one of my designs and this is why I thought about various popular jewelry options. When I came across monogram necklaces I immediately fell in love. Here, I thought to myself, is the perfect way for both jewelry maker and consumer to express themselves in a creative way. Here is something that belongs to the past and to the present at the same time.

Monogram Necklaces as a Bridge Connecting Past and Present.The extraordinary thing about monogram necklaces is that they still echo a past that speaks to us of nobility, echoing the days of knights in shining armor, insignia and so forth. If you truly think about it, the fact that nowadays just about everyone can afford to design and purchase his own monogram necklace symbolizes how far we have advanced.

The monogram necklaces that we offer for sale were all designed with the thought of combining past and present into a wholesome design that can be used by anyone. The choice of materials that we offer is aimed at allowing you to find a necklace that will fit your style and preferences.The more I design and sell monogram necklaces, the more I find myself in love with the concept behind them and everything that they represent.

Wear your initials stylishly and beautifully with Eve's Addiction monogram necklaces. We have a vast collection of many different styled monogram necklaces. You are guaranteed to find a style that you love in the color that you like. To create a classic monogram look place the initial of your first name on the left, your last name initial in the center and your middle name initial to the right. Browse below to get a look of some of our unique styles.
Posted in
News
By
admin admin