The Couple Rings - Express Your Endless Love
Sunday, February 14, 2016 8:42:17 PM America/New_York
Whatever the reason, couple rings or promise rings given between two people symbolizes a serious union of love, fidelity, and the promise of a future together. As an endless circle, the ring is often a symbol of love and devotion. In our website,we provide seven hundred couple rings,you can find your favorite to express your endless love.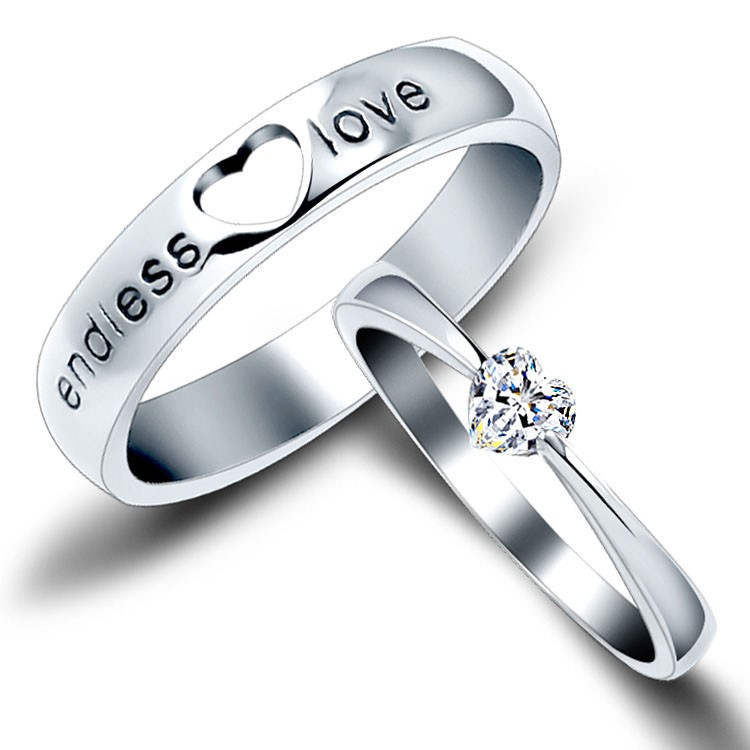 When it comes to choosing couple rings for you and your partner, there's no need to choose elaborate or pricey rings to show your love. Having simple, matching rings is enough to show the world you're a committed couple. If you want more meaningful rings that only you and your lover have, the personalized rings displayed in our guide may be of your preference. Even if you already have a couple ring set, find different ways to personalize them, such as asking your jeweler if it's possible to engrave the inside of the rings with a special date or message. With one-of-a-kind couple rings, you'll always be linked to your lover!

Make your couple rings more meaningful with Jewinston's secret message rings! Hand-stamped on the inside with your chosen message and simple and sleek on the outside, these rings are stylish and fabulous for promise rings or wedding rings. With a secret message stamped on the inside of these rings, you and your lover will always have something that only you two will know about, making this ring set extra special. You can customize the message with a small quote, other message or anniversary date! Find more modern, whimsical and trendy couple rings and single rings in Jewinston.com shop.
Posted in
News
By
admin admin