Take Care Of Your Sterling Silver Jewelry
Tuesday, April 12, 2016 3:23:52 AM America/New_York
Most jewelry in our website like couple rings are made of sterling silver.Sterling silver jewelry is often black, although it is easy to clean, but also very cumbersome. I will teach you to prepare a transparent bottle of nail polish in front of the clean silver to silver jewelry dry with a hairdryer, clean achieve, and then painted for a clean silver a layer of nail polish. this method my customers have tried to maintain up to silver,and jewelry will not be black years.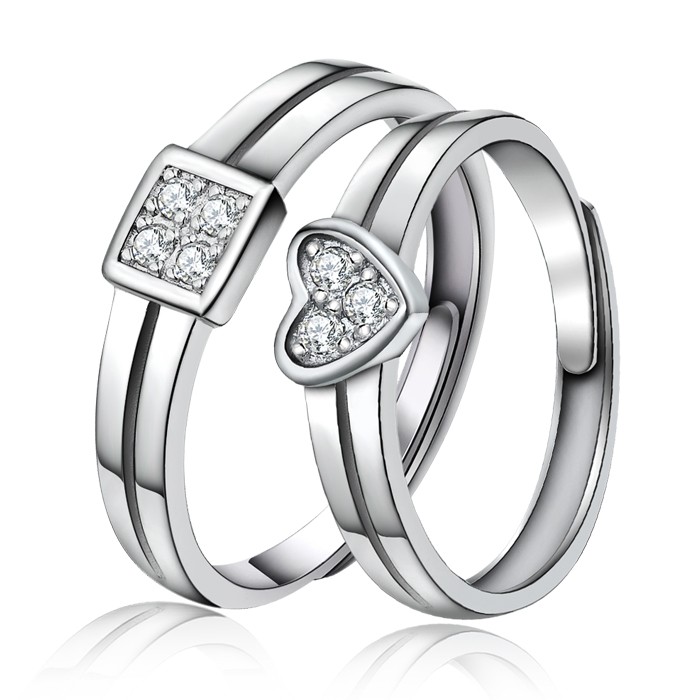 Wipe clean and then close up.If the long time not wearing the jewelry,the appearance of some silver will emerge patina.This is because the sake of containing a large number of copper, silver cloth like sure to use the swab to wipe clean, in order to avoid perspiration to stay in the formation of corrosion on the jewelry, then put the seal on the bag or box we annexed, to better isolate the air to prevent silver oxidation yellowing black.Body oil will take care of themselves the consequences of use of silver oil can warm natural luster.

Due to air oxidation, exposure to the hot springs or acid solution is sometimes black, K gold and silver in the temporary wear wear, will continue to gradually let the silver exposed in the air. You can use the appearance of a silver polishing cloth to wipe the lubricating surface of the silver jewelry, carved, or do not behave, you can use a soft bristle toothbrush coated with a little tooth powder or baking soda to scrub slightly, natural and inexpensive. Let bubble attached to the silver jewelry for about a minute after brushing, and then water washed away, after drying with a soft cloth, you will invent your lovely silver jewelry restoration of its beautiful nature.

Try not to use silver wash water to clean silver jewelry, because it will corrode the silver appearance,gloves for jewelry, although it will soon recover bright, but will soon turn yellow to black. And each with a silver wash water is once again the corrosion of silver jewelry, for your lovely silver jewelry, or the cost point of mind to use a silver polishing cloth.

Hope you take good care of your jewelry!


Posted in
News
By
admin admin