Shop The High Quality And Perfect Diamond Engagement Rings Now!
Sunday, December 13, 2015 9:43:34 PM America/New_York
I don't think many people — men and women — quite understand the roller coaster of emotions a person goes through while shopping for and picking out an engagement ring. It happened to me. Despite the joy that came with popping the question, I wish I had had someone to tell me the real life secrets that nobody talks about surrounding the ring. Although there are some parts you just have to see for yourself (like when she says yes), I hope to pass along a few helpful hints to those of you on your way to picking "the ring."

Once you've made the decision to propose, conversations about jewelry will become instantly interesting. I'm talking about any hint you can get — from whether she likes the vintage style of her friend's engagement ring to what she may or may not have so subtly pinned to her inspiration board. If you don't have enough info, but you've both talked about marriage (which hopefully you have), you might even want to take a day to browse rings together. It doesn't mean you should walk into the nearest jewelry store, pick one out, swipe the credit card, and propose right there. And although it may sound a little unromantic, it'll definitely help ensure you end up giving her something she really likes.
It doesn't matter if you've known your partner's parents for five months or five years, formally asking for their daughter's hand in marriage isn't exactly comfortable. It's kind of like jumping off the high dive. You're pumped until you're at the edge of the board looking down into the pool. My advice? Just do it. Now is not the time to be secretive or discreet with her family. And if you're the traditional type, you'll agree that the act of asking shows respect and appreciation for the other person's family. They'll love you more for it.

Sure we get gift-giving right from time to time, but for the most part we rarely hit a home run. Now is the time to knock it out of the park. To be sure you score major points, confide in someone close to your partner to see if they can gather some feelers as to what she's been thinking about, or if there was something she saw in a magazine that really caught her eye. You can also bring them with you to make the purchase, as a second opinion. Your girlfriend's girlfriends will probably love nothing more than to come with you, do research for you or even help you plan the proposal. They are your best allies in this venture, hands-down. Just don't tell too many people. (The more who know, the more likely it is that someone will accidentally let it slip.)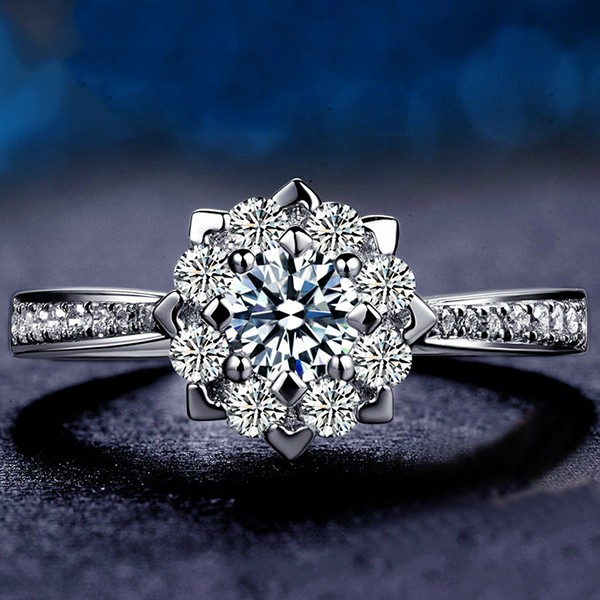 Posted in
News
By
admin admin