Picking The Perfect Engagement Ring In Your Style
Sunday, January 10, 2016 9:00:24 PM America/New_York
Getting engaged is such an exciting time. However, the exhilaration of saying "I will" can quickly be replaced by the overwhelming concerns surrounding planning a wedding.

We are aware of the drama, headaches and confusion that come along with the engagement ring search. We are here to reiterate how you can pick the perfect engagement ring without any headaches! The first trick that we can't stress enough is using the internet. At online customers like jewinston.com you will find the largest selections at the cheapest prices end of story.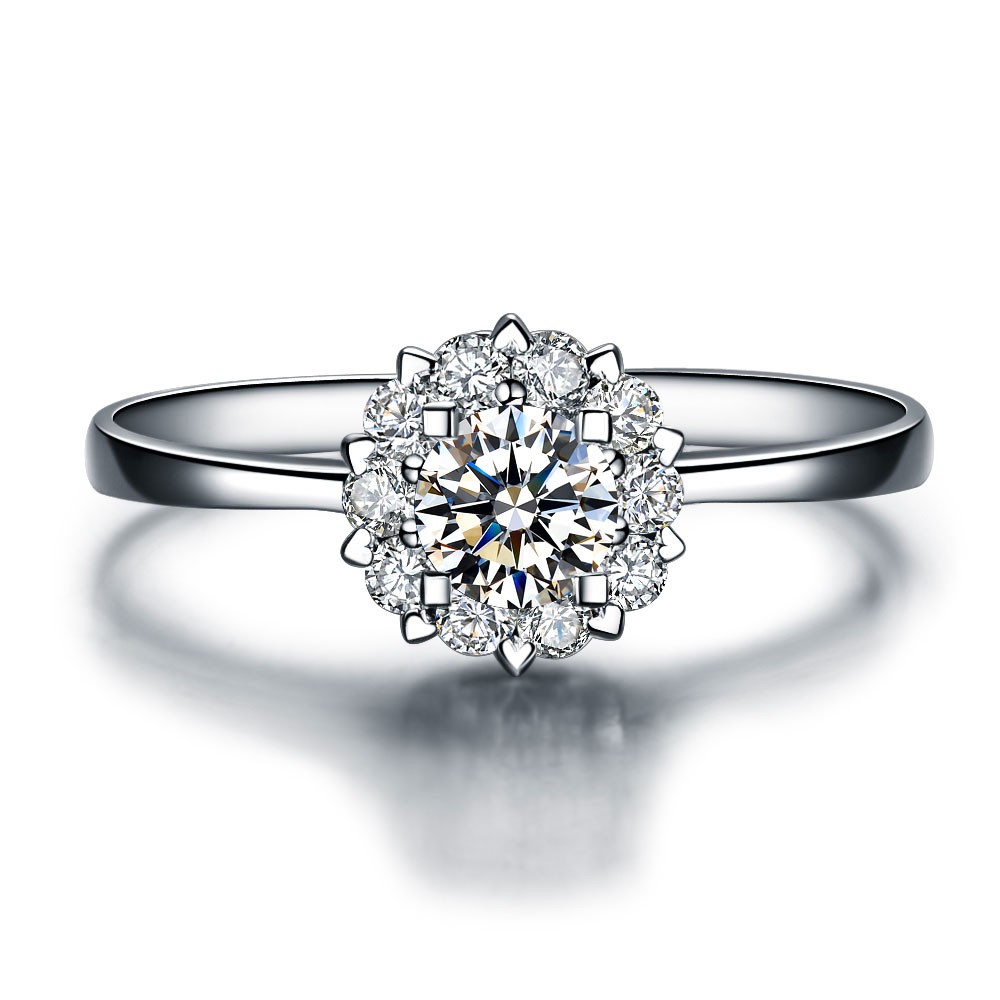 Shopping for an engagement ring can be a lot of fun, but with so many choices out there, it can also get overwhelming. Here are my tips to help you narrow down your selections and take the stress out of your ring shopping:
What's your budget? As with all other wedding services, the first and foremost element you must consider is your budget. Going into a jewelry store without knowing how much you can spend is a recipe for disaster. The last thing you want to do is fall in love with a ring you can't afford. Make sure the salesperson only shows you rings within your budget.
What's important to you? Are you more interested in a large center stone or a high quality one? Unless you have a high budget, you'll probably have to sacrifice one over the other. In either case, you'll want to find a good balance of size and quality within your budget.
What do you do for a living? Are you in a profession where you use your hands a lot? If so, spending a lot of money on an engagement ring that you might not wear much or that might get damaged while you work may not make sense.
Are you traditional or avant-garde? There are many colors of gold and diamonds out there, not to mention center stones that aren't a traditional diamond. Consider your personality when thinking about the style of ring you'd like to wear for the rest of your life.

What style of wedding band do you envision? Many engagement rings have complicated settings that won't work with just any wedding band. If you have a wedding band in mind, consult with the jeweler to learn which style of engagement ring will suit it. Another option is to buy a complete set (engagement and wedding band together).
What kind of metal is most of your other jewelry? Are you fond of yellow gold? You should look at engagement rings set in that metal. If you mostly wear silver or white gold, look at settings in those metals (or platinum or titanium) to stay within the same color tone.
What does your hand look like? There are a number of guides like this one on jewinston.com that outline which stones look best on which hands. Whether you've got long fingers, slender fingers, large hands, etc., these guides will help point you in the right direction.

Hope these tips can really help you!
Posted in
News
By
admin admin