Necklace Size Chart For Women And Size Matters
Thursday, February 16, 2017 3:28:28 AM America/New_York
Looking for a Necklace Size Chart?

Ladies, when it comes to the length of your necklace, SIZE MATTERS! There are various necklace sizes for women. Choosing the right size can help you frame your face and alter the overall style of your outfit. If you're feeling ambitious, you can even stack different sizes together to create a completely new statement.

Check out the necklace size chart below to learn more: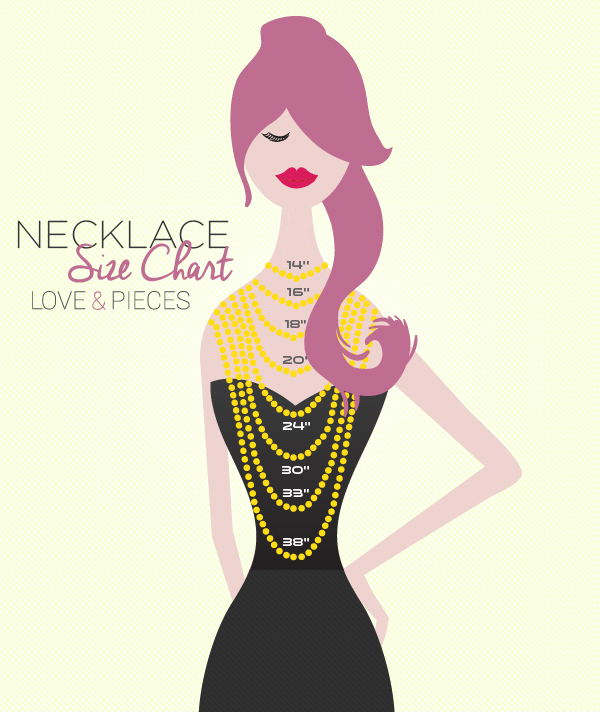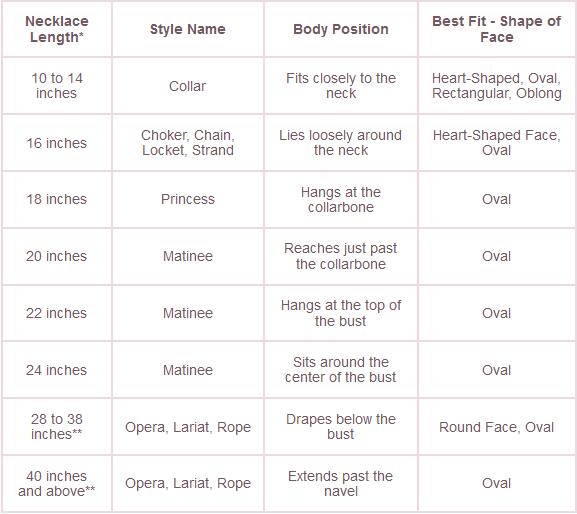 Experiment Using the Necklace Size Chart
Try a little experiment when you get some time. Go through your jewelry storage and pick out a handful of necklaces that you wear all the time and then compare them to the necklaces that you hardly ever wear. Chances are the necklaces that have been collecting dust are not the right fit for your body frame or face shape according to the necklace size chart.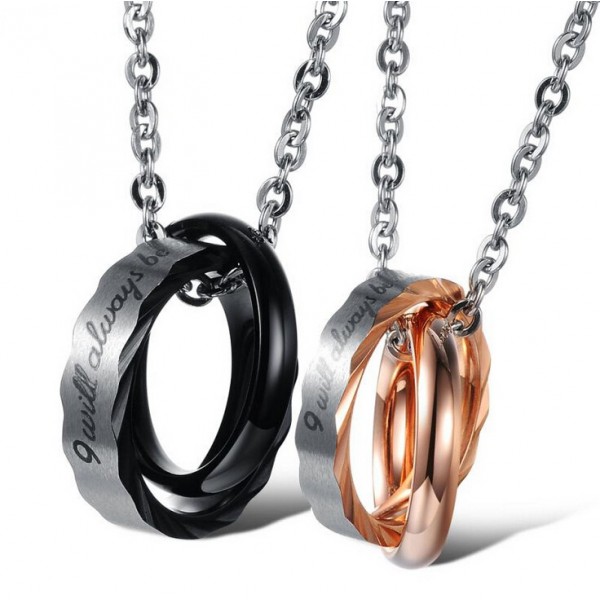 Keep in mind that the necklace size chart lists general guidelines. It's best to try out different necklace lengths and make your own final judgments about what looks best on your body. Who knows, maybe a certain necklace will defy the rules of the necklace size chart!

Layering Using the Necklace Size Chart
Layering your necklaces is a really fun way to exercise your creativity. The key to layering well is to make sure you wear about 2 to 4 necklaces in varying sizes according to the necklace size chart. For a minimalist look, I suggest that you wear 2 to 3 thin chain necklaces ranging from 10 to 18 inches. For a bold look, team 3 chunky necklaces together, one stacked just above the other. Wear 4 completely different styles and materials in various lengths to achieve a Bohemian look.
The length of your necklace can help you accentuate your style and flatter your face and body type. Layering different lengths will give your style a twist! Experiment with different lengths from the necklace size chart and find out what looks best on you.
Posted in
News
By
admin admin