Name Necklace and Its Enduring Appeal
Tuesday, November 17, 2015 12:41:38 AM America/New_York
Each of us was given a name the moment we were born, and for some even months before they were born. Our society values names so much that it will be generally unimaginable for us to meet someone who doesn't have a name. In fact, for some, a name is very important as it identifies the person and without it, others will find it difficult to identify you and technically, no records of you can be made and it's like you don't exist. The person's name is also one of the first questions we ask people when we meet them for the first time.

So when the name necklace is popularity surged again, I began to wonder. What could possibly be the reason that a name necklace or any name jewelry for that matter has managed to maintain its appeal to individuals from all walks of life? So for this blog, Onecklace has thought that it would be interesting to gather and enumerate some possibilities as to why many of us are drawn to own a piece of jewelry with names written on it.

It is the perfect accessory for the feminine, the romantic, the chic, and anyone in between. It is simple yet posh enough to enhance your outfit and style. It is a subtle jewelry which is not attention grabbing but has enough character to get noticed. This pretty jewelry piece comes in all price points so those who want to know how it feels like to have one don't really have to spend hundreds or thousands of dollars – joining the name necklace trend is not that difficult.

We've all heard or some of us have heard our parents say, "You are you, and you are unique." And in a world full of copycats, some of us struggle to stand out instead of fitting in. A name necklace is something that's uniquely yours especially if you have a unique name, and it is something that can be personalized as well to a font you desire or add some bling to it if you wish.

I think this played an important factor why the name necklace's popularity resurged. Hollywood fashion and these celebrities, even if we deny it, play a great role in imposing on us (non-celebrities) how we should look, dress, what we should buy, what's in and what's not. So when people saw how inexpensive yet priceless the Carrie name necklace was for a television character-slash-fashion icon, it was an instant hit.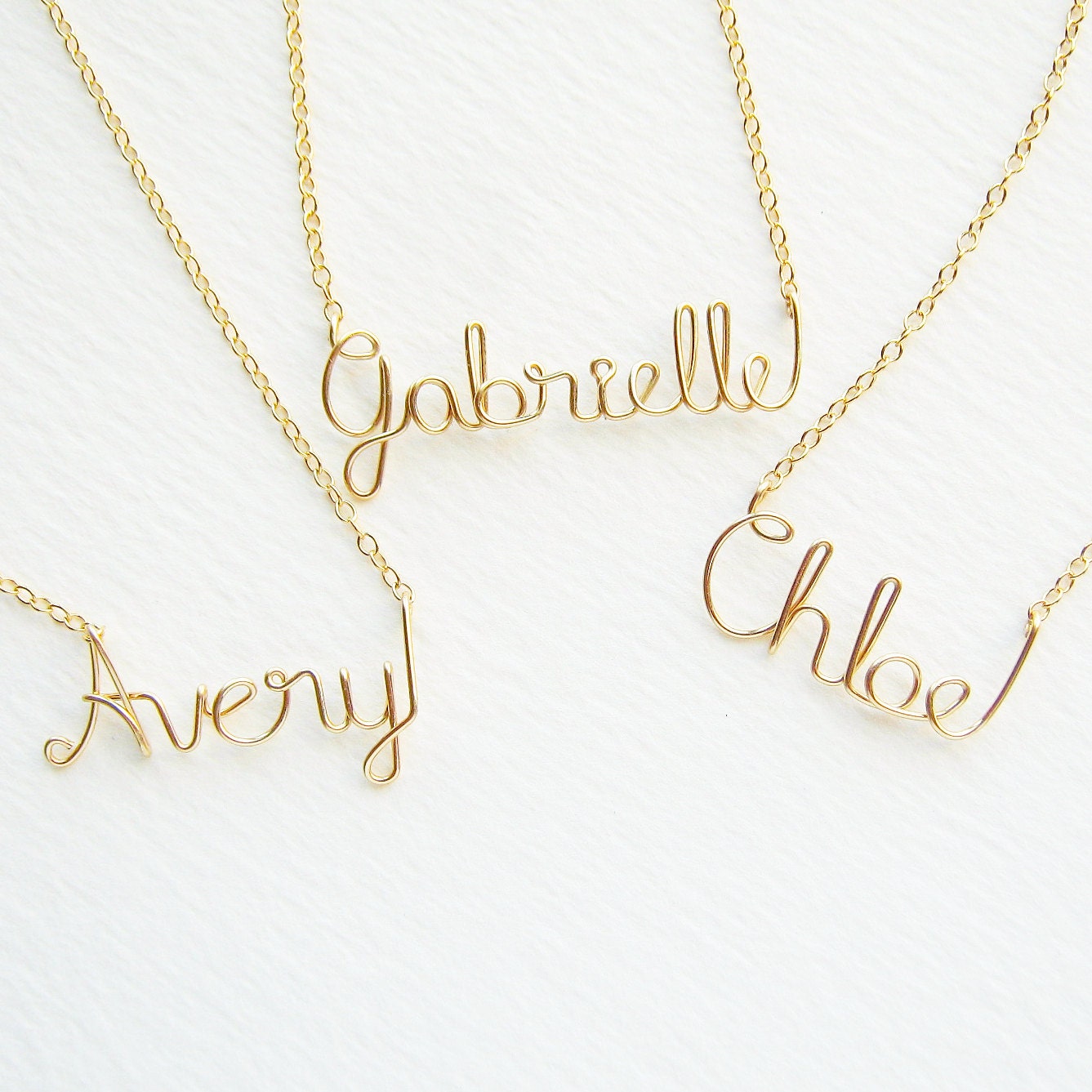 Posted in
News
By
admin admin