Jewelry Brings Smile On The Woman's Face
Wednesday, October 26, 2016 2:40:14 AM America/New_York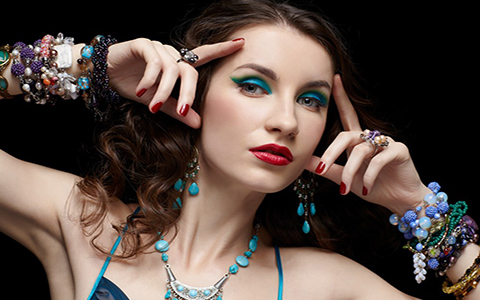 Jewelry packed with the resplendent of the colorful gemstones adds beauty to her charm. Jewelry raises her confidence in the every role of life she takes up. The most difficult job she takes up is of a mother, so it's become a moral duty of her kids or husband to pay her gratitude for making their life worthful and full of colors.

To show love is to present her a fine jewelry set with a vivacious color. Mothers cherish the gifts presented by her kins like a treasure till her last breath. So if gifted her favorite color fine jewelry she would be pleased to recognize her importance in her kins life and will give her immense joy.

Pick her favorite color from the jewelry house or online and make her day special, so she can adore the day for the years to come. The rainbow tints of the gemstone range from quiet and soft pastels to conspicuous, vivid neons.
Pink is a color of women that clearly explains her beautiful heart and charismatic personality.


In today's world, the style and taste of Womans' have changed but the feelings and sentiments are same. So for the Woman's holding a unique and stupendous taste.

In the race of colored gemstones, pearls and opals never lose their positions, since ages they are enhancing the beauty of the women and toady also they conquest the heart of the women. The elegance of the pearls are the foremost choice of a woman.
Posted in
News
By
admin admin