Is Blue Your Favorite? Pick Any Of Your Choice, Just Check It Out!
Friday, November 11, 2016 4:55:38 AM America/New_York
Opulent color blue, whispered to reveal the self-confidence and security, is worn not only as spectacular apparel but too as an ornate jewelry piece. One who has added the blue in his favorite list is going to love these gemstone jewels a lot and will feel an alluring sensation of blue in an immense way.

Lapis Lazuli
Lapis Lazuli seldom being noted as a jewelry charm holds an alluring plea which magnetizes the blue lovers towards it. Too considered as an official gem piece for the 9th wedding anniversary, it's being employed to craft amazingly the jewels, revealing off the features of blue rays.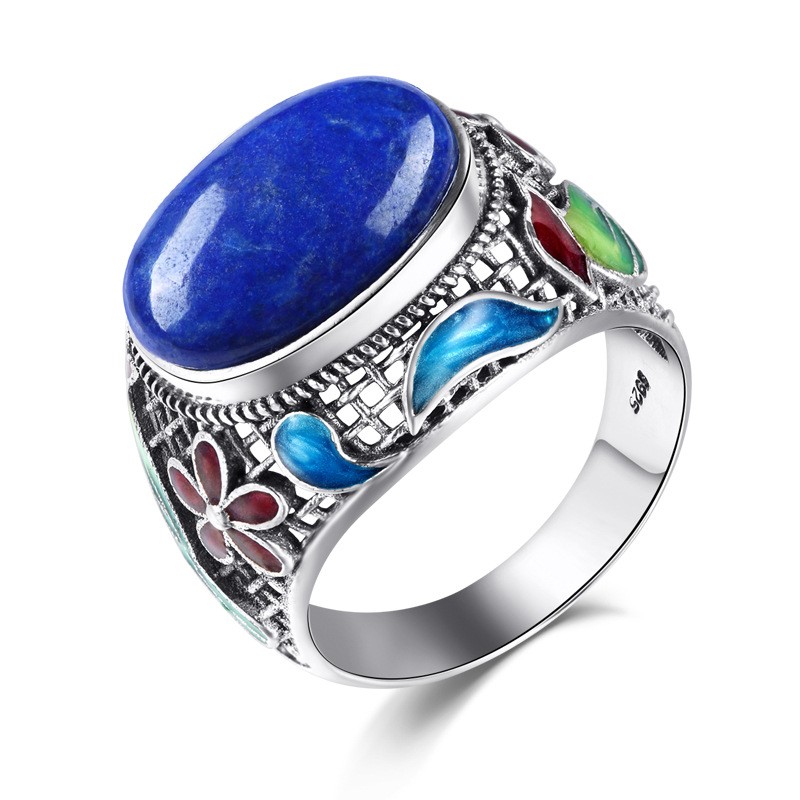 New Retro Pattern Sterling Silver Inlaid Natural Lapis Lazuli Ring
Sapphire
When a thought about blue gemstones comes in the mind of the beings, the foremost picture comes in their mind is of Sapphire. Sapphire, with its rich and royal rays of blue, fills the life of its wearer with wisdom and royalty. Often paired with the most expensive gem piece like diamond, Sapphire is too used for embellishing alluringly the enthralling engagement rings.
925 Silver Plated White Gold Inlaid With Natural Sapphire Ring

Topaz
Taken as a never-before charm for attracting the true love, topaz stands out for loyalty, friendship and faithfulness. The blue hued Topaz comes in other tints too but this charming blue comes out when the pale topaz suffers from a process of diffusion.
925 Sterling Silver Ring With Sky Blue Topaz


Aquamarine
Being known for its motifs and settings, Aquamarine lies in the list of affordable gems who find Sapphire to be expensive in comparable. Appearing in the shade of glorious blue, aquamarine is found in the hues of green and cyan. The one who's planning to mark nineteen years of his marriage may choose this bewitching amulet for so.
Women's Shining Aquamarine Engagement / Wedding Band 14KT White Gold Plated

Turquoise
However not having a flavor of sapphire, Turquoise, still delights the blue lovers too with its specimens carrying the range from light or bright greenish shade.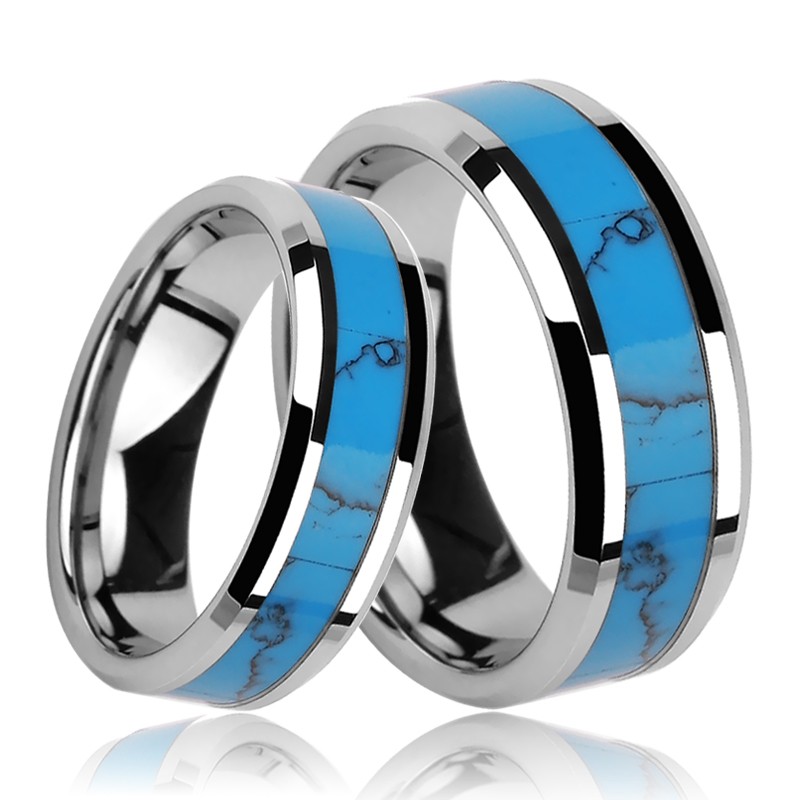 Tungsten Gold Inlaid Turquoise Couple Rings
Posted in
News
By
admin admin