Find The Perfect Personalised Gift
Sunday, December 4, 2016 9:25:25 PM America/New_York
Personalised gifts are perfect for making presents extra special for your nearest and dearest. Kit out your friend's desk with gift card or add their initials on pendants. Personalised pendants are great for celebrating life events for little ones like baby shower and birthdays. Treat your better half with personalised rings – the perfect day to remember your special day. Give your Jewelry a unique feel with the gorgeous personalised pendants, rings and gift cards.

Initials
Personal, discrete, contemporary, the initial Pendants are truly unique. Make your mark with personalised jewellery. Let your signature style shine through when you feature little bit of you in unique initial jewellery. The personalised pendant is a modern bespoke jewellery and a true representation of style and individuality.

Rings
Isn't it exciting, if you get a chance to design your own wedding ring? Personalized ring is one the most things you can give to your fiancée. Jewinston have an option for personalised rings, so you can be confident in creating the that best suits you. Creating your own ring is a great way to have an exclusive one of a kind design. Your elegance and style can be reflected in your design.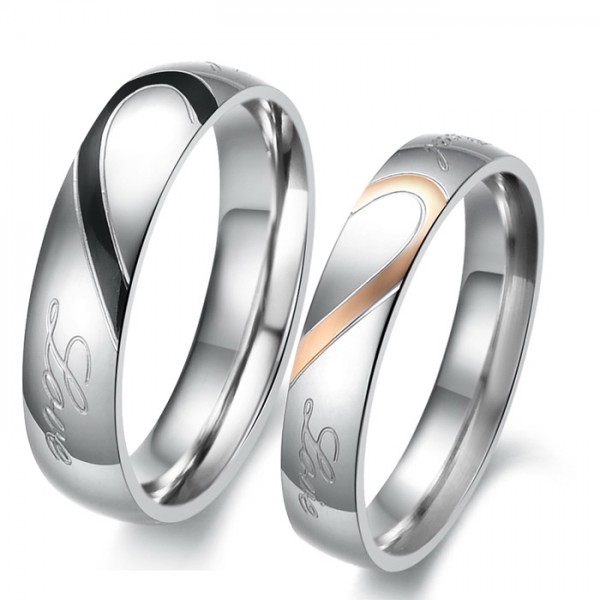 Love Theme Romantic Match Heart Titanium Steel Lover Rings Engravable
Names on pendants
Personalised pendants does not only allow you to beautify your name, but to cherish the memories and celebrations. It is a best present for the life events like Birth of child, Birthdays and Weddings. Wear them, treasure them and keep them as family heirlooms for all the days of your life.
Posted in
News
By
admin admin