Everything A Man Should Have
Monday, December 19, 2016 4:47:10 AM America/New_York
It was once said that men only needed the basics of jewellery with just a watch and the wedding rings. Perhaps the new age has allowed men's jewellery to take a different turn. We want to inspire the modern age men, who wants to achieve class and sophistication with the occasional cufflinks, tie pins and pendants. And if you want ladies to think you're made of money, that's possible too.

We won't say that women are materialistic, but men wearing jewellery seems to be successful and prosperous. Men wearing jewelry seem to be good providers, which is important for women's futures, to know they have someone they can lean on. And let's face it: all women wish to have a successful partner.

So guys, if you are willing to impress your girl, here is quick jewellery guide for you!

Rings : The wedding is ring is the most romantic piece of the fine jewellery that men can wear. For women, it is normal to wear Tanmaniya and a wedding ring for their husband, but when men do it for their wife, it seems really special and adorable. To all the men out there, start showing your love to your dearest wife.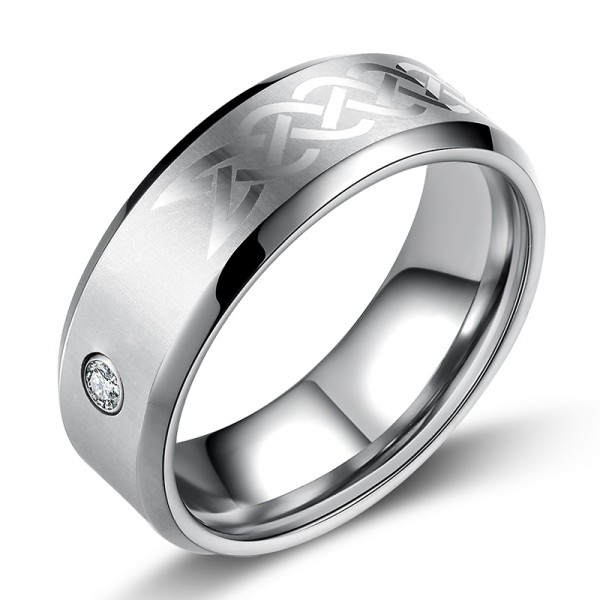 Europe Tungsten Gold Inlaid Zircon Ring


Pendant : Women find pendant extremely sensuous around a man's neck. Men's pendants that are in gold and diamond are suitable, as it adds luxurious touch to it. A pendant should look natural, like you've been wearing it for years, after it was given to you by your grandfather, who wore it for years before you. Like we say, 'old is gold'.
New Tungsten Gold Men'S Pendant


Before you buy all these jewels to look fashionable and to impress the love of your life, make sure you wear minimal jewellery.
Posted in
News
By
admin admin