Charming Bracelets To Match Every Style And Hand Shape!
Monday, December 28, 2015 10:02:06 PM America/New_York
A charm bracelet carries personal "charms", decorative pendants or trinkets which signify important things in the wearer's life.The wearing of charms may have begun as a form of amulet to ward off evil spirits or bad luck.During the Pre-Historic period, jewelry charms would be made from shells, animal-bones and clay. Later charms were made out of gems, rocks, and wood.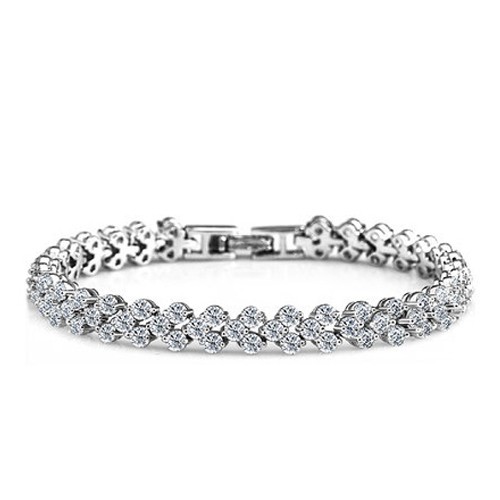 Charm bracelets have been around in some form or another for centuries. Humans carried talismans to ward off evil and bring good luck in the Middle Ages. Fast-forward to the 1950s and charm bracelets were a rite of passage for young girls—a way of charting their interests and keeping close the things they loved.

My family's charm bracelet tradition must have started then. My grandmother—a young mother in the 50s—had her own bracelet complete with charms for her children, a miniature state of California, a painter's palette, and an encased grain of mustard seed. My mother—a local tennis star in her childhood—has her own bracelet covered in tennis paraphernalia and a figurine of her family's dog. To this day she carries a scar where he bit her on the lip.

When I was around 10 years old, I was given my own bracelet, and through the years I covered it in musical notes, a cheerleader figurine, and a spitting image of my West Highland White Terrier.

Today I wear all three bracelets: my grandmother's, my mother's, and my own. I love the way they hang on my wrist—so feminine—and the noise they make when I give my hand a flick.

Posted in
News
By
admin admin