Celebrity Engagement Rings That Caught Our Attention
Monday, November 14, 2016 3:01:45 AM America/New_York
Celebrities and their love stories are always a concern for their fans. That's why when the celebrities drop their single status they know how to do it in style. You can easily catch your favorite star or their better half wearing a glamorous and expensive ring that quite clearly does all the talking. In 2016 we saw several celebrities uniting with their sweethearts and getting engaged. But how they announced it to us is what we really remember. Be it George Clooney gifting his lawyer wife a humungous rock or Ashton Kutcher sealing the love deal with Mila Kunis with an elegant band, all the celebrities surely did win the hearts of their sweethearts (and ours too!). Let's take a look at some of those who got engaged recently and how the engagement rings sparkled and dazzled.


1. George Clooney and Amal Alamuddin
The 54-year-old actor pulled up quite a coup when he announced his love to the world. Amal, a barrister by profession, is undoubtedly a stunner in her own way. And we are not complaining about the seven-carat diamond ring that looks exquisite on her fingers. The ring reportedly cost about $750,000.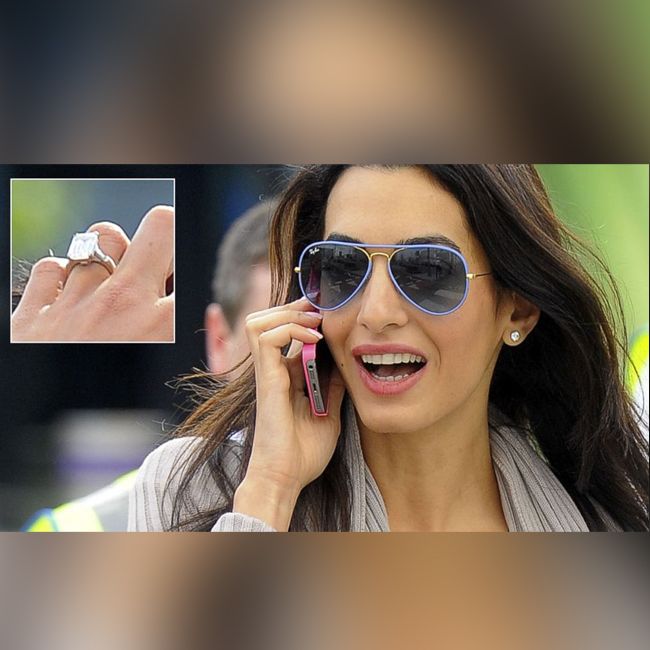 2. Sofia Hellqvist and Prince Carl Philip of Sweden
There love-story, engagement and subsequent marriage was nothing short of a romantic film. It was a surprise engagement for the former model when the Prince proposed her early one morning in June, 2015. Naturally the engagement ring was marvelous too. It is a halo ring which consists of smaller diamonds that surround a main diamond.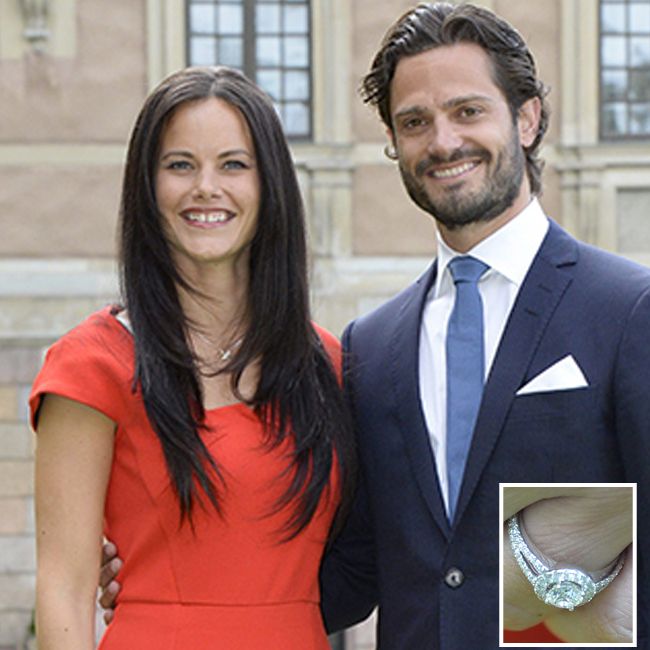 3.Emma Roberts and Evan Peters
They were in a three-year relationship before getting engagement during a holiday in late 2014. The evidence of the engagement was the dainty diamond sparkler with square-cut diamond set on rose-gold band. Unfortunately the couple recently decided to break-up and officially confirmed that the split was amicable.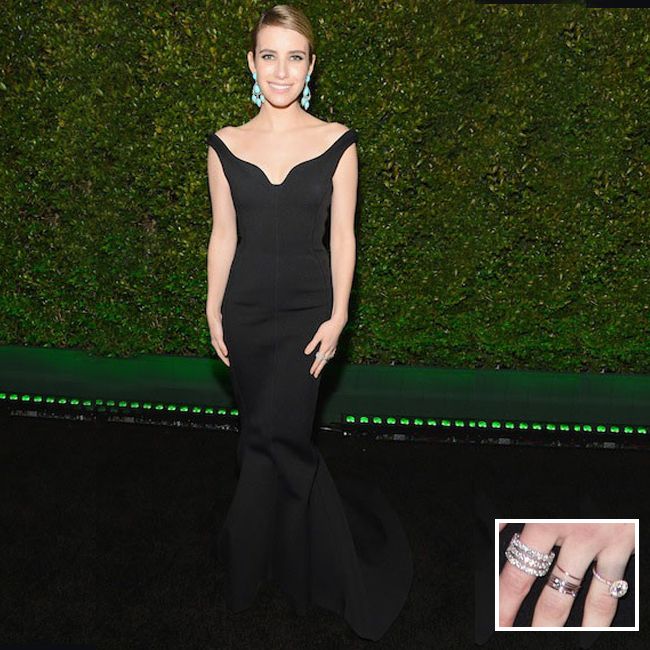 4.Cheryl Hines and Robert F. Kennedy Jr.
It was a traditional engagement ring for Cheryl gifted to her by Robert F. Kennedy Jr. The ring in question has a five-carat central diamond.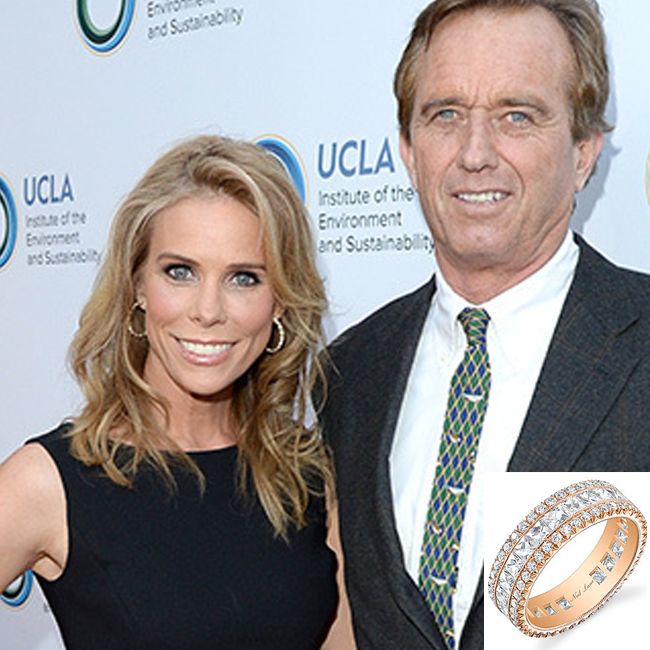 If your current economic conditions are limited, there is no way like celebrities have an expensive ring, you can buy a substitute.We have many beautiful rings to choose,rings here are a perfect replacement for anyone who wants a beauty and quality for a very inexpensive price. Go ahead and buy it...you won't be disappointed.
Simple Vintage Fashion Copper Mosaic Cubic Zirconia Woman's Ring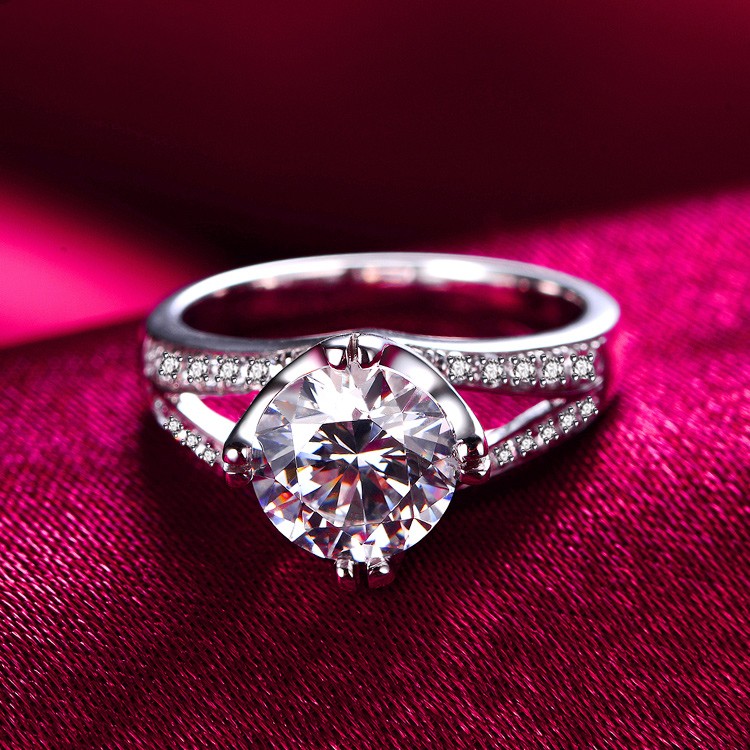 Luxury Shining 1ct Cubic Zirconia With 925 Sterling Silver Engagement Ring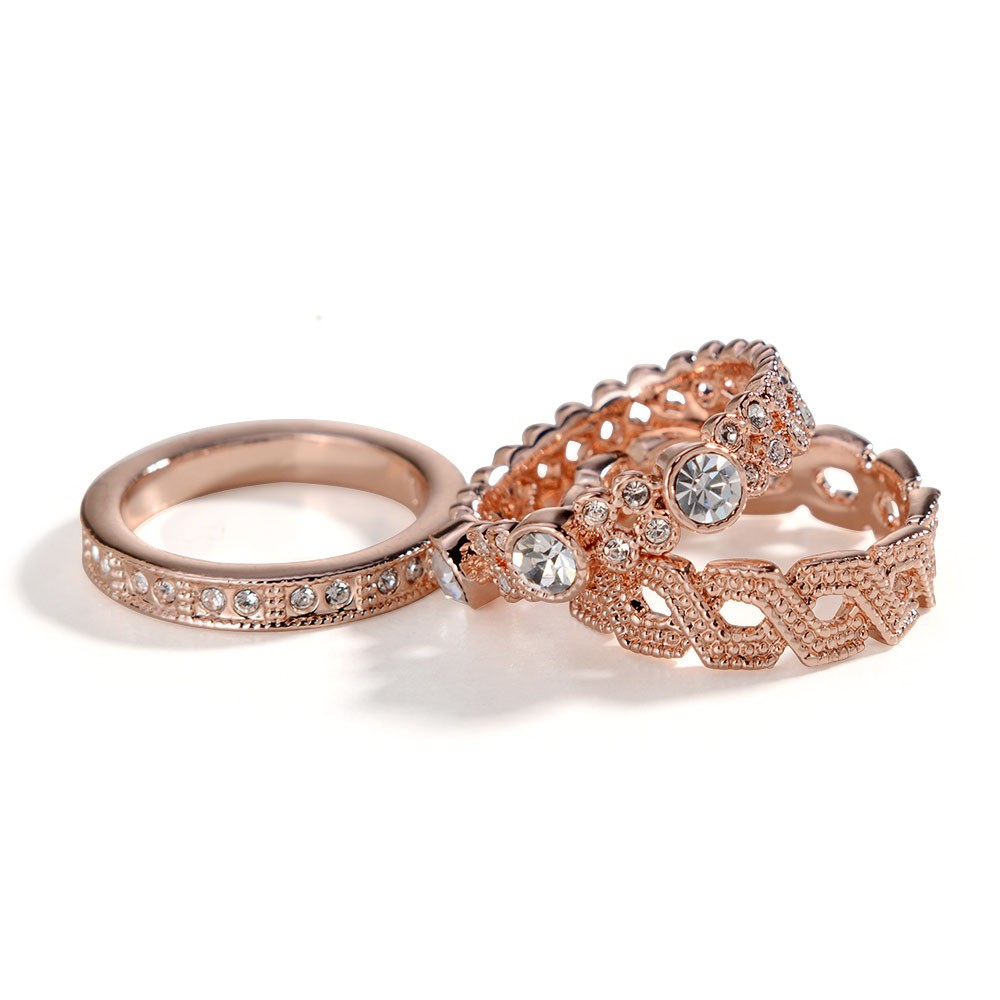 New Fashion Exaggerated Inlaid Luxury Cubic Zirconia Combination Ring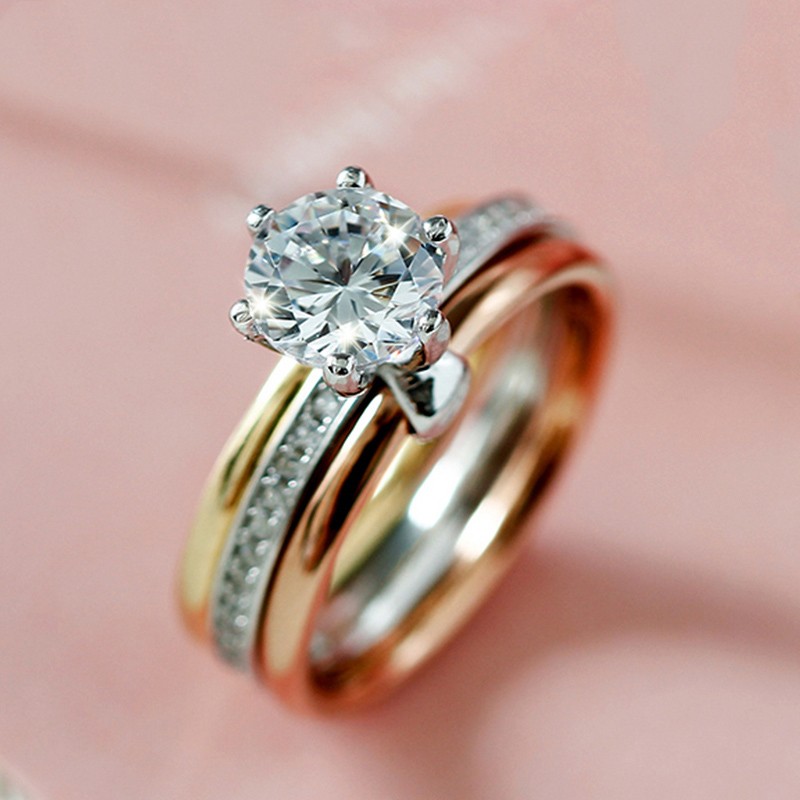 Fashion Three Colors Round CZ Inlaid 925 Sterling Silver Engagement Ring Set
Posted in
News
By
admin admin