5 Staple Jewelry Items Every Girl Should Have
Monday, December 26, 2016 1:31:42 AM America/New_York
Little black dresses, crisp white button downs, black pumps; we are all aware of closet staples, but what about jewelry? When it comes to jewelry, we tend to just go ahead and buy jewelry that is trending or in season. Every girl should have a collection of must-haves accessories for any day. Here is our top 5 staple jewelry items every girl should have.

Silver CZ Necklace
Silver cz necklaces are a no-brainer. Every girl must have a cz necklace that she can wear every time she wants to feel extra special. There is something about a cz necklace that makes a girl sparkle. Wear a cz necklace with your casual tops, with your cocktail dresses, or with your long gowns!


CZ Bands
Just like the cz stud earrings, the cz bands are a must have for every stylish jewelry lover. It is simple yet stunning at the same time. You can stack it or wear it alone - it's all up to you!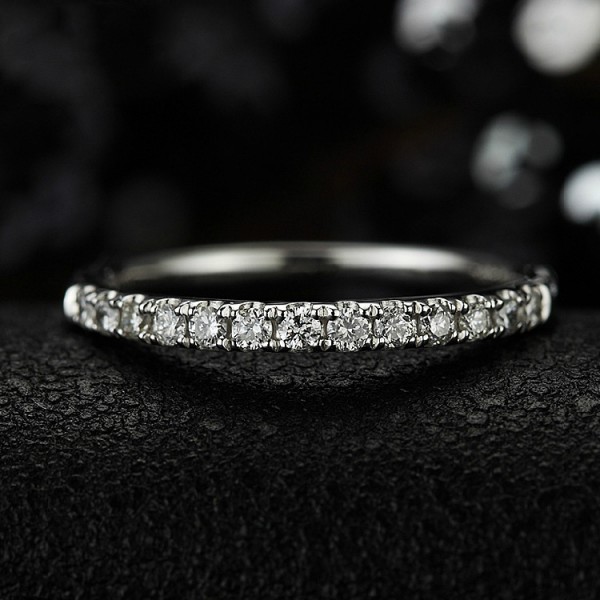 CZ Stud Earrings
Another classic! CZ stud earrings are must-haves for every girl. Regardless of what your personal style is, this is a staple jewelry item that will go with every outfits and can be used in any occasion. It'll go great with your casual white tee-and-jeans outfit as well as with your little black dress!

Pearl Necklace
A pearl necklace is a classic and will never go out of style. Every stylish woman in history, including style icon Audrey Hepburn and royalty Duchess of Cambridge, Katherine, are in love with this classic jewelry piece. We can't blame them, a pearl necklace is a versatile piece that will look great from your casual outfits to dressier ones!
Pearl Earrings
A pair of pearl earrings instantly adds elegance and sophistication to any look. Whether you are heading out for late lunch with your girlfriend or going on a hot date night with your beau, this staple jewelry item is something that you can wear at any time.
Posted in
News
By
admin admin