5 Amazing Rings You Have Not Seen Before
Monday, January 16, 2017 2:13:37 AM America/New_York
1. The Wood Carved Ring :
Our first ring is made of five different layers of individually carved pieces of wood that are joined together to create this statement piece. You may have trouble getting your gloves on over this but a fine showing of craftsmanship in this amazing wood ring.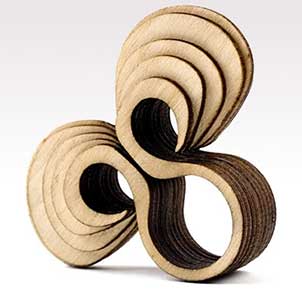 2. The Golden Brooklyn Bridge Ring :
Our next ring is one we believe to be the Brooklyn bridge but are not entirely sure. Regardless, this bad boy fits on two of your fingers making a serious set of Golden Bridge Knuckles (aka Brass Knuckles) that is sure to scare your enemies off.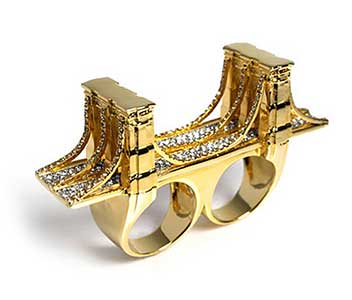 3. The Seven Dwarf Ring:
Looking to show your love for Snow White and the Seven Dwarfs? Look no further. This ring features all seven dwarfs. (Doc, Grumpy, Happy, Sleepy, Bashful, Sneezy, Dopey). We think we got the names correct but it looks like the number and names are up for debate.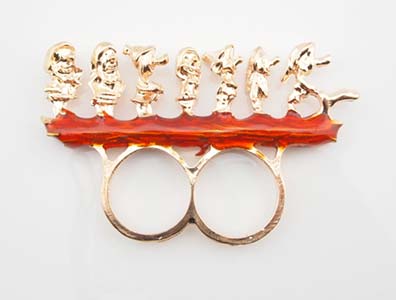 4. The Tree Bowl Ring:
This big silver tree is in the shape of a bowl and sits high atop your finger. Need a place to store your marbles? This amazing tree bowl ring is the perfect fit.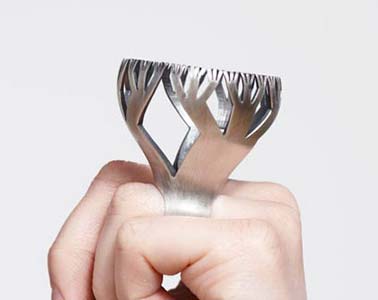 5. The Ring On A Hand Ring:
That's quite a mouthful but the name sums it up. This beautiful ring has what appears to be a baby hand adorned with another beautiful diamond ring on the babies index finger.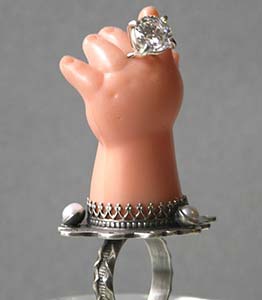 Posted in
News
By
admin admin