4 Beautiful Black Cubic Zirconia Engagement Rings
Friday, December 23, 2016 3:24:44 AM America/New_York
White Cubic Zirconia are classic and elegant, but what if you want a darker feel to your engagement ring? A black Cubic Zirconia engagement ring may be the perfect fit for you.

Black Cubic Zirconia starkly stand out from black gold and green Cubic Zirconia for strong contrast and unique and enchanting engagement rings.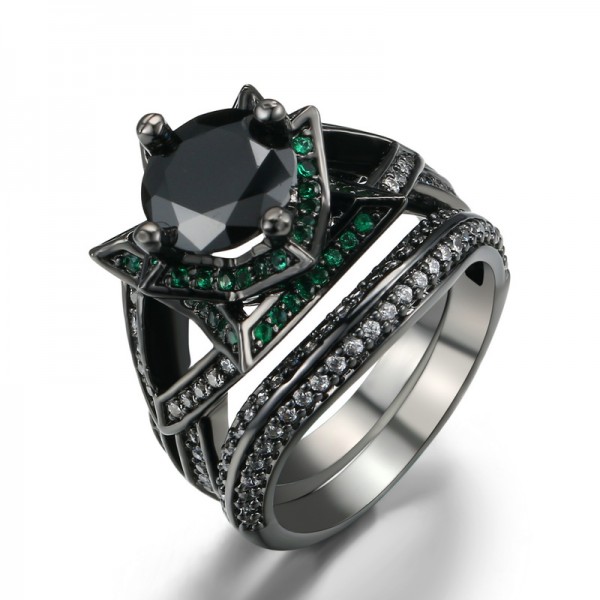 Europe Unique Personality Black Gold Inlaid High-End Cz Flower-Shaped Ring Set
Jewinston's beautifully highlights this stunning black Cubic Zirconia with three rows of glittering classic white Cubic Zirconia.
Domineering Personality Charming Copper Plated Black Gold Inlaid CZ Ring Set Of Woman
There's no missing the stone on this ring. The large oval-cut black Cubic Zirconia is sure to draw the eye.
High-Grade Black Gold Inlaid Black Charm Cubic Zirconia Engagement Ring
This three-rows style is the perfect setting for the gorgeous black Cubic Zirconia. The contrast of the pink Cubic Zirconia and black Cubic Zirconia is starkly beautiful.
925 Sterling Silver Engagement Ring With Black CZ Inlaid
Posted in
News
By
admin admin